Citrikleen - Citrus Based Solvent Degreaser
Manufacturer: Penetone
With more than 100 years of manufacturing and product development experience, Penetone offers a broad range of cleaners and degreasers to suite your needs. Citrikleen is a patented blend of natural hydrocarbon solvent (non-petroleum), carbon removers and surfactants suited for a variety of metal surface cleaning applications.
How it Works
Citrikleen spray cans are 100% biodegradable industrial strength cleaner and degreaser application made from a natural, non-petroleum citrus-fresh solvent.
Citrikleen penetrates on contact and provides powerful cleaning and degreasing action, quickly loosening dirt and great from metal, ceramic and vinyl tile, chrome, rubber, cement, glass, washable painted and unpainted surfaces. Citrikleen rinses away easily and completely with water.
Useful on a wide variety of applications to clean and degrease including auto engines, lawn mowers, bearings, valves, printing presses, sinks, bathroom tiles, work benches, printing presses, alloy rims, and more!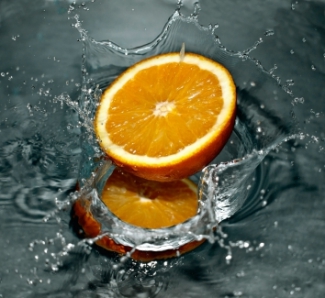 How It's Sold
Kelley Industrial accepts all major credits and ships anywhere in the continental United States! Orders typical ship within 2 business days via common carrier. Customer pays for shipping and handling. NOTE: Cans sold in Case Pack Only (12 count minimum)
>> Order your Citrikleen Aerosol Cans today! Sold in:
+ Spray Cans (min. 12 cans, 16.5 oz)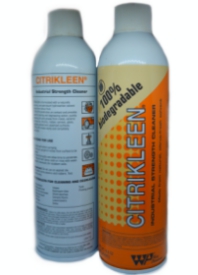 Citrikleen HD by West Penetone
Citrikleen spray cans are designed, developed and manufactured by West Penetone, Inc. Kelley Industrial is an authorized agent acting on behalf of West Penetone and Citrikleen HD.
Citrikleen HD, its trademarks and copyrights are wholly owned by West Penetone, Inc.